Submitted by

AE3D

on Tue, 12/26/2017 - 13:21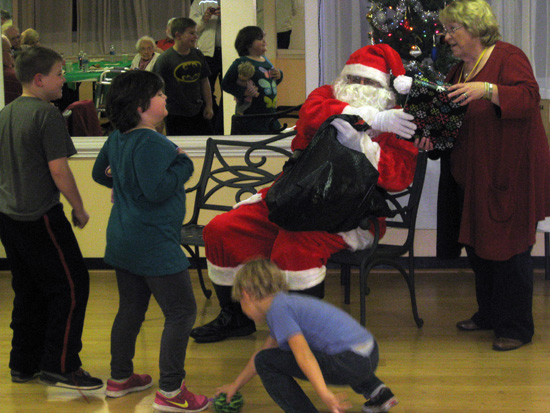 Happy Holidays Everyone!
Scheduling of the Holiday Party
In recent years the Anne Arundel Radio Club has held it's holiday party in Ford Hall on the grounds of the Davidsonville Family Recreation Center. But this year we are moving the event to Scout Hall, just inside the DFRC gate and to the right.  Similarly in the past we held the event on Friday evenings.  This resulted in many members being stuck in traffic and activities starting and ending quite late.  So this year we will hold the event on a Sunday evening, December 15th.  As usual all club members and their families are invited to attend. We ask only that you RSVP by clicking here.
Party Details
This year the hall opens at 4:30 PM, with dinner starting at 6:00 PM. The meats, water and soft drinks for the event are provided by the club, while side dishes and deserts are provided by the members. Please bring enough to share.  Of coruse we envite those who wish to pay their 2020 dues to come a bit early, so that renewal paperwork may be completed prior to the evenings activities.
The Evening's Schedule of Events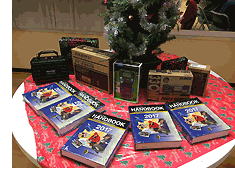 Each year at the Holiday Party the new Board of Directors is introduced to the Membership, and Service Recognition awards are presented. We have also been known to vote-in new members. Door prizes are provided by the club, but to qualify to received one, your dues must be current through the following year. The Secretary, Membership Secretary and Treasurer will be on hand before the meal to accept dues and renewal paperwork (now required), and update the club roster. Before the party is over all the kids 12 and under get Christmas gifts from Santa, and a 50/50 drawing is held for the benefit of the club.