Annapolis A-10 Countdown - August 30, 2020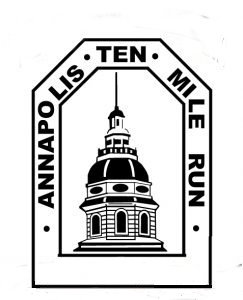 The Annapolis Ten Mile Run, sometimes known as the A-10, will be August 30th this year.  As usual the A-10 is sponsored by the Annapolis Striders.  It is listed by Runner's World Magazine as one of the top 10, 10 mile races in the country.  Its a beautiful run through historic Annapolis and over the Severn River, starting and ending at the Navy/Marine Corp. Stadium.  This race is not only a favoriteof runners, but of AARC members as well.  Our bike brigade, shown below, splits its efforts, with two staying with the front of the pack, while two more pull up the rear.  These bikes carry APRS radiolocation equipment, so that both ends of the race can be monitored from our control point, and even via the Internet.
Click here to view or download the 2014 A-10 Course map.  Click here to view or download the A-10 Assignment list from 2014.  In 2014 there were 3 Net Control personnel, 2 bike riders, and 23 stationary operator positions manned during the event, with additional volunteers as assigned to locations by the Net Contollers. The race course and duty assignments change little from year to year on this event, so this should give you a good sense of the scope of the current event.  In case you are wondering, the event is limited to just 4000 runners.

Bike Brigade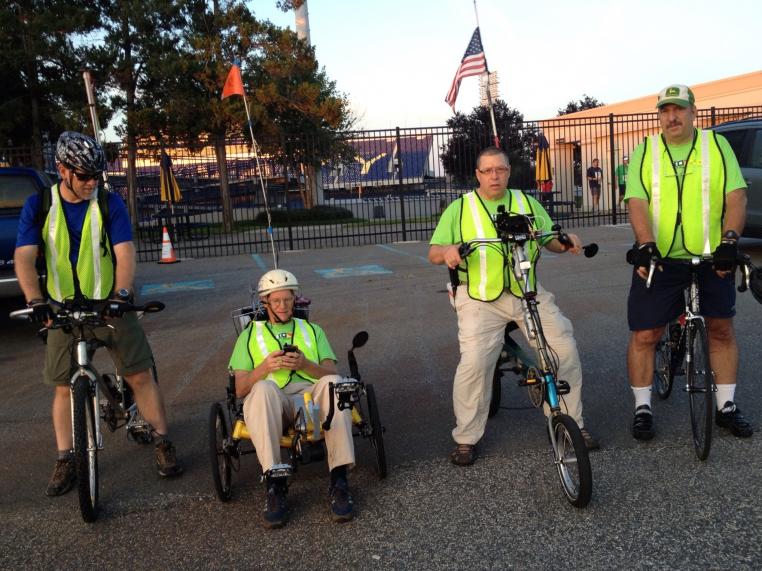 ​