Schindler Memorial Scholarship Triathlon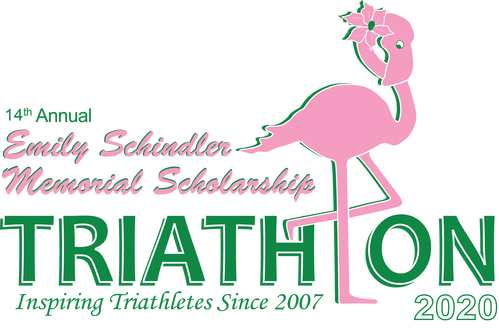 The 14th Annual Emily Schindler Memorial Scholarship Traithlon will be Satuday April 18th, in Severna Park along the B&A Trail.  Last years event that started and ended at the Severna Park Community Center raised $4200.  This swim, run and bike event requires communications for two of it's three phases, and trying to explain how that works is beyond the scope of this web page.  .
What we can tell you here is that Emily Schindler was a 2003 graduate of Chesapeake High School in Pasadena and spent a lot of her brief life swimming.  She joined the SPY Team at age 9, and competed with them for the next 9 years.  She was a splendid young lady.  But not long after graduation in January 2004 Emily was killed in a car accident.  After her death, Emily's parents established a scholarship fund in her name which continues to this day.  The Annual Schindler Memorial Scholarship Triathalon helps to raise money for this scholarship effort.