Submitted by

KB3YMU

on Tue, 03/26/2019 - 23:37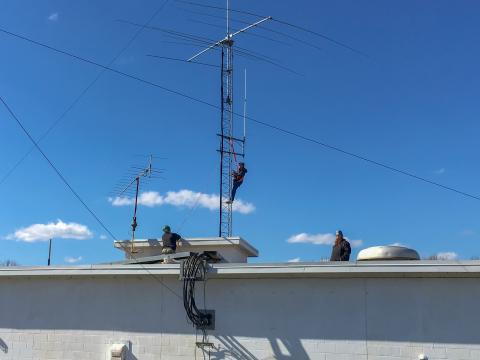 There was a tower climb a few weeks ago to do some work on the south tower.
Over the years it had been twisting in the winds and some of the bolts are missing or worked their way loose. Hardware was tightened or replaced on the lower portion of the tower, an additional climb will be done later to finish the upper half.
Dave N3AT went up the tower, supported by the ground team of Mark W2PAW, Rich KB3ZYO, and Jim N3ADF.