Submitted by

AE3D

on Sat, 06/02/2018 - 15:50
On May 27th the Kitbuilding and Troubleshooting Workshop held a special event for the benefit of the AARC 2018 Field Day effort.  13 club members inclusing event hosts Raven (KB3MUV) and Eric Berman (KC3GDV) built 2 meter J-Pole Antennas from Ladder Line.  3 others were unable to attend but purchased J-Pole kits from the club, another was unable to attend due to illness.
$5 of each donation paid for the J-Pole kit, with the other $20 being a tax deductable donation to the club.  The end result was that 17 members took part in the program, most have new J-Pole antennas to show for it, and the club has raised  $340 to help defray the cost of Ladder Line purchased for Field Day 2018.  It's a total win-win for the AARC.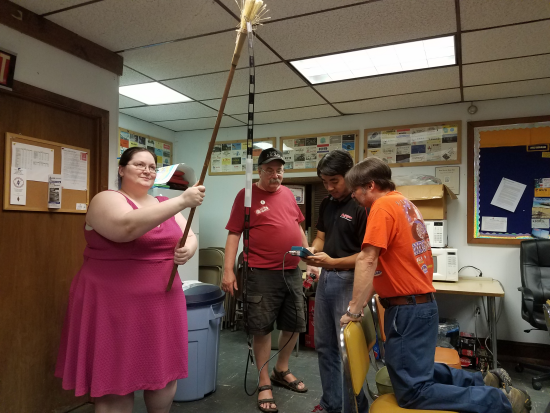 Left to right, Ashley Van Meter (KC3KFI), Keith Miller (AE3D), Daniel Kim (K3KTW) and John Bowes (KB3YLY)
Thanks to Raven and Eric.  More pictures are on the Kitbuilding and Troubleshooting web page.