Shack Renovation Project
Every Project Has to Start Somewhere
Humble Beginnings
AA3A, Derek Scorer, a master carpenter, was President of the Anne Arundel Radio Club in the late 1970's, and was responsible for the creation of the AARC Ham Shack as we know it today.  In the mid-1980's Gary Vest, now NW5E but formerly WA3KCY convinced the membership to purchase the first transceiver for the shack.  It was a Drake TR-7 that Gary 'borrowed' for Field Day.  We scored 11,045 points in 4-A Battery that year.  But now it's 30 years later.  Though we have several operational rigs, the shack itself is in disrepair, being used as much for storage as it is for operation.  But all that is set to change.
Renovation Proposal
A renovation proposal has been put before the board calling for 4 operator positions for CW and phone, 1 equipped for UHV/VHF, a minimum of 2 equipped for digital communicaitons, and all 4 equipped with multi-band HF rigs for 160-10 meters.  New logging computers have been added with dual monitors each, and both HRD Logbook and N1MM+ will be networked for mult-station events.  Everything from multiple electronic memory keyers, to dual headphone monitor amplifiers for each station have been discussed.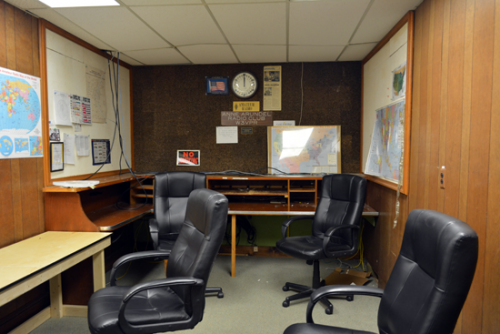 The Ham Shack right before demolition began.
Then the walls came down and new stud walls went up.  The door framing was improved, the ceiling was removed to simplify construction.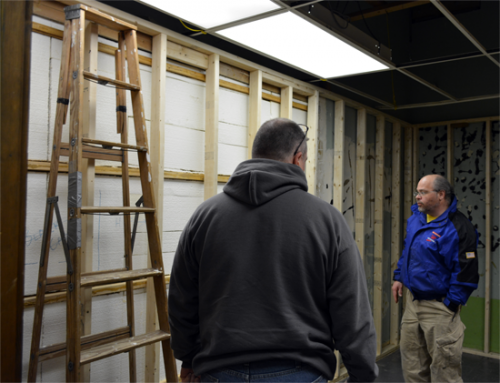 Mark Bova W2PAW and Tom Provenze N3LHD examin the new stud walls
And the new walls went up.  Next comes the completion of the mud work, the addition of electrical, and replacement of the ceiling.  Can operating positions be far behind?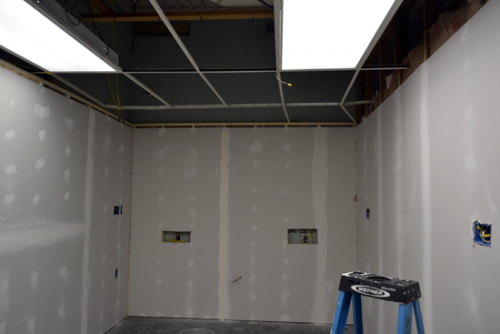 The Ham Shack as of April 28, 2018
Pictures courtesy of Paul Manley KB3RFX