Marine Corps Marathon 2023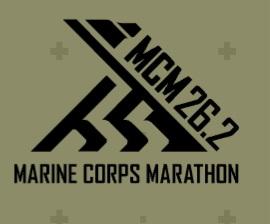 Official volunteer sign-ups for the 2023 Marathon will open up in July. We've already had our first planning meeting with the Marine Corps Marathon Office. The course will be the same as last year as of right now. The field of runners will be back to pre-COVID levels. As of my last discussion with the Program Office, they were pretty close to already being sold out for spots in this year's race.
If you want to get a jump on volunteering, we are looking for some additional members to join the leadership team. One of my goals for this year is to bring in some new personnel to the leadership team to start learning the ropes, present new ideas, and to help share the workload. It makes preparing for the Marathon a lot easier if you can break tasks down and delegate them to a larger number of people with a defined set of objectives and due dates. If you are interested please email me directly at kn4rpa@arrl.net. I'll get you an invite to our next meeting which will be this Thursday, May 25 from 1900-2000. If you cannot make this meeting don't worry we will be meeting regularly leading up to the Marathon. Join in and see if you want to be part of the leadership team.
For this year to be a success we need volunteer operators. Please start promoting this year's Marathon to your club and other hams now. As I get more information from the Marathon Program Office that I can distribute I will. Please don't hesitate to contact me with questions.
73's and look forward to working with you this year,
Scott Larimer - KN4RPA
MCM Amateur Radio Lead
kn4rpa@arrl.net