Submitted by

W2PAW

on Fri, 04/13/2018 - 11:15
Instead of an Eagles PowerPoint presentation, how about some chicken?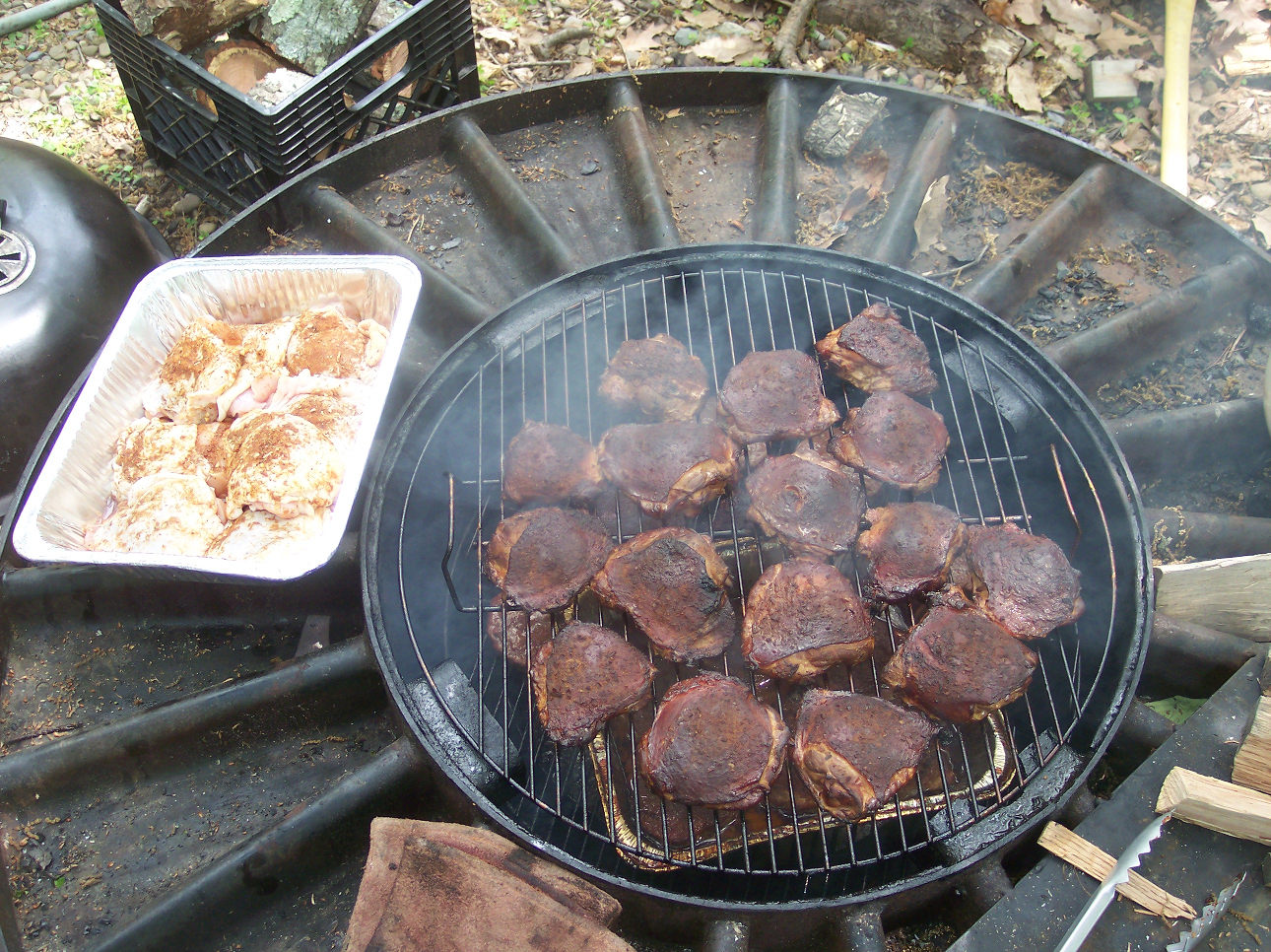 Yep, this is some chicken that was well on it's way to becoming pulled chicken BBQ, the photo taken back in 2015 for that year's Field Day. I really enjoy making and serving the pulled pork and chicken every year, and we're going to do it again this time. [click to read more]
Field Day 2018 comes early this year, so please remember to circle June 23rd and 24th, 2018 for a fun weekend, and if you're not a member, remember that newcomers are always welcome.
Volunteers are needed, and if you help us erect the temporary Field Day infrastructure on Saturday morning for the 2 PM Eastern time kickoff, I will be happy to serve you a BBQ meal.
Pulled pork BBQ (North Carolina style), as a sandwich if you wish
Pulled chicken
Smokey black beans
Field Day Mac & Cheese
Slaw (as topping or side)
Assortment of BBQ sauce (the meat comes un-sauced)
(Hopefully we can think of something special to serve for Saturday's Dinner ;-)