Submitted by

NO3N

on Wed, 09/02/2020 - 17:02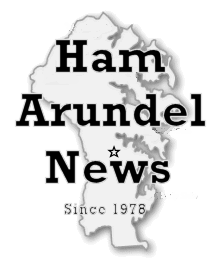 WITH OUR NEW NEWSLETTER EDITOR
Phil Nelson, NO3N
Hurray, hurray read all about about it.  The slate of potential officers for 2021 is posted inside.  The election is December 3rd.  Then two weeks later on December 17th we will meet for a second time, to give out Service Awards for 2020 and name the winner of this years award for those who have completed yearly surveys. 
This is the 12th and final issue of the Ham Arundel News for 2020.  It is ready for your viewing pleasure.  Click here, and to view the newsletter.
Look for a new issue around the first of each month.  This is the electronic version of our newsletter first published in the 1970s.