Lighthouse Half Marathon
Run For the Lighthouse Countdown to September 13, 2020
The Annapolis Run for the Lighthouse Half Marathon & 5K is the full name of this yearly September event, held the Quiet Waters Park and the Hillsmere Shores residential neighborhood in Annapolis. The race is a fundraiser for the Friends of the Light House Shelter, a community group to support this homeless shelter, and to help needy individuals with a range or programs and services.

The half marathon will start at the Blue Heron Pavilion at Quiet Waters Park, home to frequenct weddings, concerts and other social events. Runners the complete a loop through the Hillsmere Shores neighborhood, and returning to park at it's northern end. Runners then complete two clockwise loops of the park before finishing at the Blue Heron Pavillioin where they began.  The course map appears below.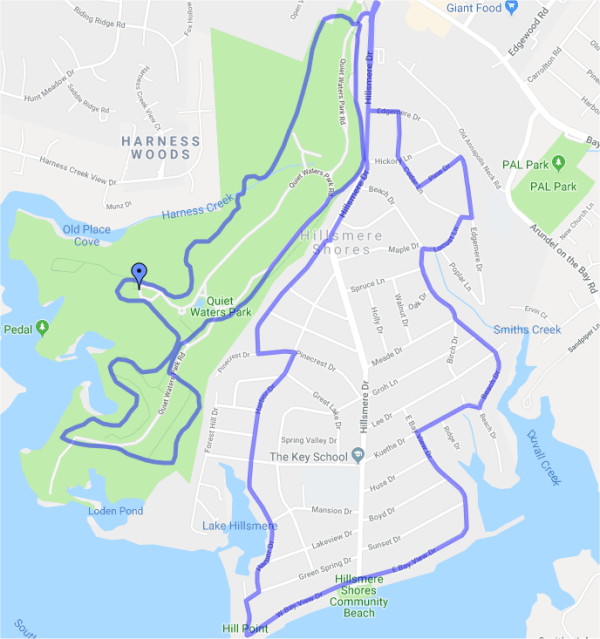 To view or download the official maps click on 2019 Run for the Light House Half Marathon Course, or the shorter course version, 2019 Run for the Light House 5K Course.   To view or download a typical list of available volunteer assignments click on 2014 Run for the Light House assignments.  There is also a safety map that may be downloaded.