Dash 4 Dignity
April 25, 2020
Last Year's Staging area for the 2019 Dash 4 Dignity
There will be a new location this year
We are told the event will begin this year at the Annapolis Christian Academy in Severn.  More details as they become available.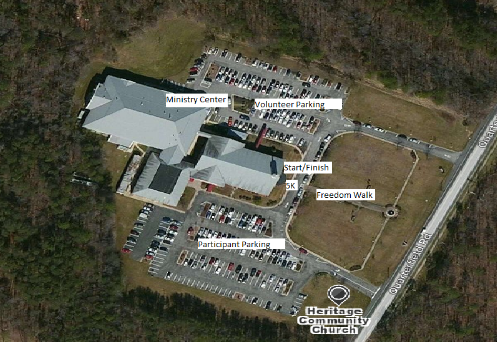 The Dash 4 Dignity, held by the Heritage Community Church, raises funds to help victims of human trafficking, a verson of modern-day slavery, that is alive and thriving in the United States.  This is not just a problem somewhere else, but a problem right here in Anne Arundel County.
Proceeds from this race will support the National Center for Missing and Exploited Children (NCMEC) a leading nonprofit working with lew enforcement, families, and professionals in issues related to missing and exually exploited children. 
The 7th annual Dash 4 Dignity, 5k Run & 1k Freedom Walk took place Saturday morning April 25th in Severn, Maryland.  Parking as usual was open at 6:30am, while activities started at 7am as runners begin to assemble.  The 5k Dash started at 7:30am, and five minutes later the 1k Freedom Walk began. 
Below is a copy of the course map.  A downloadable copy is available by clicking here.  A downloadable copy of the staging are can be downloaded by clicking here.
2019 "Dash 4 Dignity" Course Map